Plant of the Month
Nemesia fruticans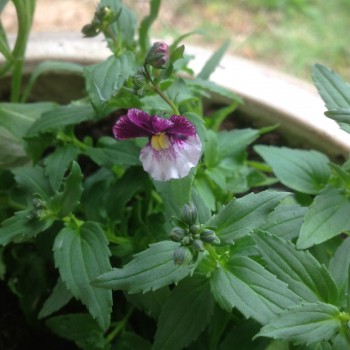 Nemesia fruticans is native to South Africa where you find close to 70 different species. It is in the Scrophulariaceae family, aka the snapdragon family. They typically grow in sandy or disturbed soil in their native habitat. The flowers are two lipped, like some sun and bloom for a long period.
The genus can be an annual, perennial or sub shrub (fruticans translates to shrub form in Latin). Many of the showy new hybrids are less cold hardy than the originals but are still worth growing.  They come in all sorts of colors. Some of my favorites are Angelart Orange and Mango but the yellows and red varieties are nice too. These can grow up to a foot tall but less wide.  Then there are the cute little two tone varieties like Berries and Cream that get about 8 inches tall but can spread to two feet. If you want the more perennial types look for Bluebird, Aromatica Rose Pink, Innocence and Opal Innocence. These can die to the ground but should come back from the roots after winter.
This is a genus that the usually has several new varieties every year so the offerings are constantly changing. You can find them in many colors-red, orange, pink, purple, blue and white.
April Specials
Buy 3, get 4th free
GreenAll Organic Potting Soil 2 c.f.
Formula 420 1.5 c.f.
Plant of the month
Nemesia – $1.00 OFF regular price
Smart Pots
$1.00 OFF – #10,15 and 20
$2.00 OFF –  #30 and larger
Trees
Buy any 3 trees and get a 4th half OFF
( of equal or lessor value)
April Checklist Items
Feed everything the first of the month or at the end of last month. Plants put on their biggest growth spurt in spring.
A lot of things can be planted this month but remember to watch for frost and cover your tomatoes etc. if you have already planted. (Average last frost for us is May 1-15).
Protect the trunks of young trees with tree wrap or a slurry of lime or watered down interior latex paint.
Monitor for aphids and caterpillars. Use organic sprays if necessary. Never spray while beneficials are active. Do not spray fruit trees in bloom.
Plant summer blooming bulbs and petunias.
Monitor and spray for coddling moth on your apples at dime, nickle and quarter size.
See our complete Garden Checklist on the website.
April Newsletter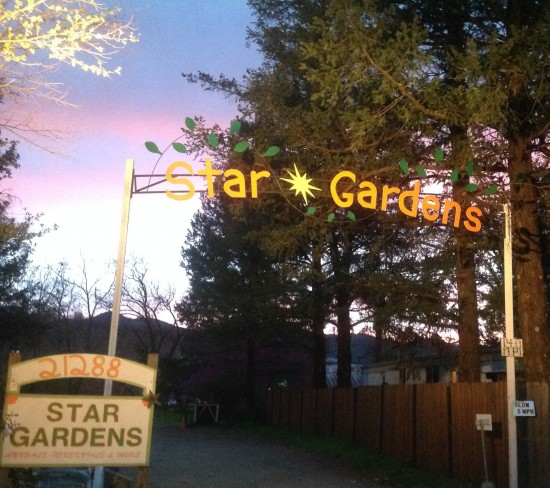 It is beginning to feel a lot like spring and we are hoping all those March showers are going to bring us plenty of April and May flowers. Keep an eye on the weather as we can still get some late frosts if you are of a mind to get your marigolds and tomatoes planted.
So what to look for now that we are in April. Some summer annuals like petunias can actually tolerate some frost as a lot of you know because so often they can winter over. It is not too early to plant them. Cosmos can take a tiny bit of cold and annuals like larkspur and bachelor buttons can take even more. However coleus, impatiens, zinnias and sunflowers are best planted after the soil warms up and you are pretty certain those frosty nights are over in your area. Of course cold hardy perennials can be planted at any time. Some of my favorites are coneflowers, black eyed Susan's, salvias like Hot Lips, butterfly bushes, lavenders, cat mints, blue bedder penstemon, gaura and Jupiter's beard. Some lovely newer intros include the dwarf butterfly bushes, Stachys Lilac Falls, the Heatwave sages, orange echinaceas and a dwarf Russian sage. Now is the time to plant summer blooming bulbs like Gladiolas, cannas, dahlias and begonias.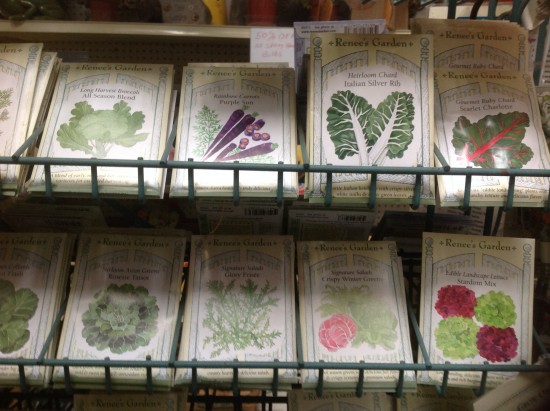 By now you should be familiar with the cool season vegetables that do well in early spring. We are particularly talking about cilantro, peas, carrots, radishes, lettuces, spinach, and beets that do not grow through the winter cold nor the summer heat. Better plant those now before it is too late. You can get tomatoes, squash and peppers in the ground now but it would not hurt to wait until the weather has warmed for good and you do not have to worry about them at night. Of course you can always start them with the season starter walls of water or row cover. Lots of herbs can be planted now too but you had better be careful about planting basil too early. The same goes for melons, cucumbers, and eggplant. These are better planted towards the end of the month or in May.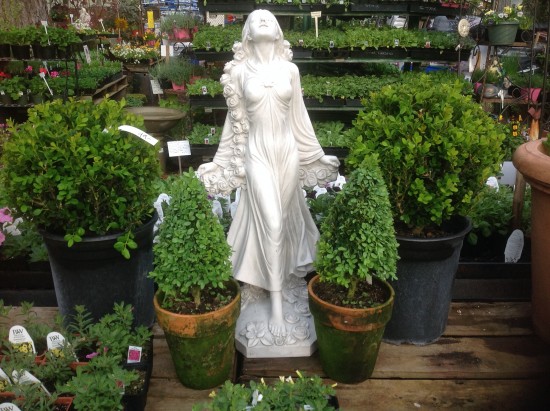 If you are dying to get out into the vegetable patch you can always start amending your beds with compost and manures along with gypsum or lime for the calcium. We sell some pretty cheap soil tests if you want to get a general idea what you might be deficient in. Remember that those three numbers on the fertilizer bags stand for NPK- nitrogen, phosphorous and potassium. Nitrogen is for green growth. Phosphorous for rooting and flowering. Potassium for strong stems and disease resistance. These are known as the primary macro nutrients and almost all plants need more of these three elements than the others. The secondary macro nutrients are calcium, sulfur and magnesium, but even a deficiency in the micro nutrients like manganese can cause problems. Usually a soil rich in organic matter and alive with macro and micro organisms will grow most things with the addition of light and water.
For those of you who still have a lawn or need to revamp your existing one, April is a prime month to overseed or to start a lawn from seed. Less water thirsty fescues are a better choice than bluegrass or ryes. We carry the fescue lawn seed mix. Delta Bluegrass and Pacific Sod companies are growing natural meadow grasses in sod form for a no mow, drought resistant alternative to the classic lawn. You can find out more on their websites. I wouldn't be surprised if our local sod companies like Park Avenue have also started selling a meadow sod.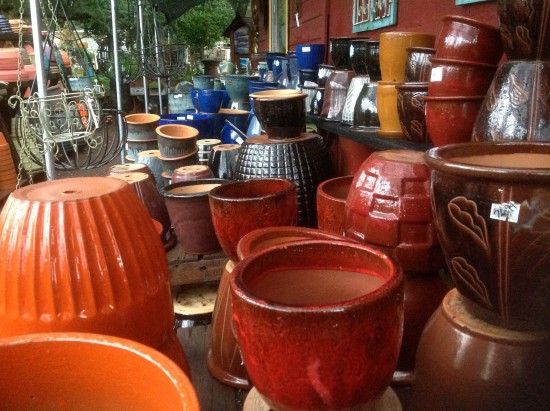 Most of the spring orders have arrived and we have plenty of pottery, smart pots, new statuary, metal art, stakes, trellises, summer bulbs, plant cages, fertilizers and soil to go along with our good plant selection. Between homes this year? Container garden or start a fairy garden. We have the goods. Just want to grow a few tomatoes? Check out the grow box or smart pots. Deer a problem? We have the solution. Need some long term shade? We have trees. Need a privacy screen? How about some big growing evergreen shrubs? Want color? We love flowers. Want an edible landscape? We carry lots of fruit and vegetables.
Open 7 days a week thru June.
Happy Gardening,
Tanya