Plant of the Month
Parahebe perfoliata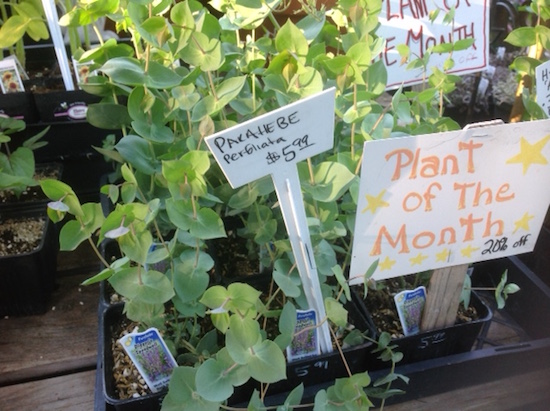 I really admire this plant and was able to get them this year. It is native to Australia and is classified as a shrubby perennial. It can grow up to 4 ft tall but I would say plan on two feet in the second year. The pairs of grey-green leaves clasp the stem so it looks like the stem pierces the leaves- hence the name perfoliata (perferated leaves). The foliage alone is remarkable but it also blooms with clusters of blue flowers. Actually sort of dainty looking. You can plant this in sun or light shade. Supply is limited. Plant in the ground or a container. Cut back any frost damaged foliage in spring before it re-grows.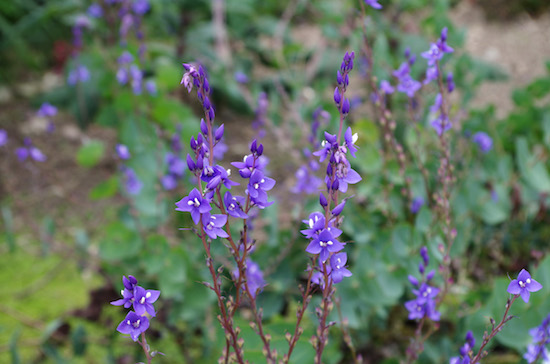 June Specials
Tree Wrap- 20% off
Dahlias- 20% off
Plant of the Month-Parahebe perfoliata- 20% off
Roses-Buy 2 and get the third half off
4-inch pots of Specialty Petunias-Buy 3- get 4th free
Our remaining Summer blooming bulbs-Half off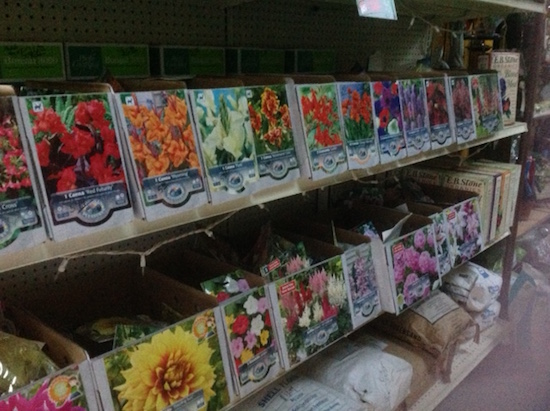 June 2017 Newsletter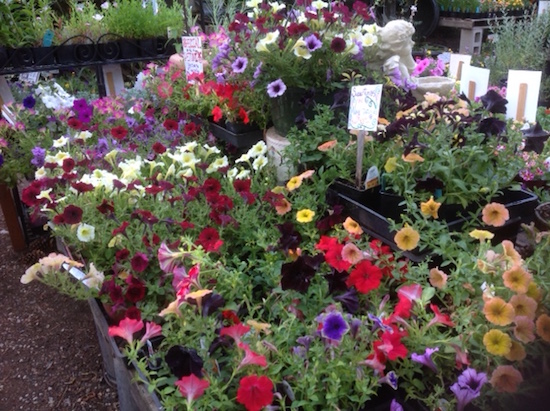 How can another month be in the history books already? It seems like only yesterday we thought the rain would never end and here we are in June already. June is when a lot of the summer perennials start to bloom here. The Echinacea is beginning to bud, Black-eyed Susans are getting tall, my Chitalpa tree is just beginning to bloom, the English style Lavender is budded, the Dahlias are coming along, the 4 inch Magellan Zinnias are here and I just saw the first annual vinca start to be available. The nursery is beginning to have its prime color season.
We still have plenty of vegetable starts and now is the time for all you patient vegetable growers to get your starts in the ground. Perfect time to plant those heat-loving melons and we have a nice selection. Plenty of pumpkin starts for those of you who have room or another space to fill. I have already had to replant a few things the critters got to. Speaking of critters we have something eating our flats of petunias and marigolds in back stock. We have seen a mouse or two, perhaps a giant vole and have had success with using a peppermint spray (a few drops of essential oil in water) as a deterrent. The hot pepper spray did not work, hence mice as our #1 choice as they do not like peppermint.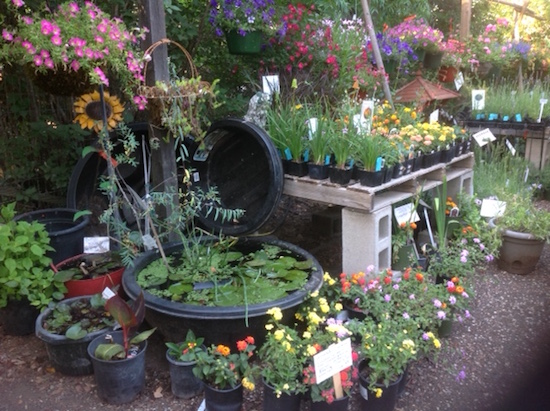 The humidity has been high of late and that leads to fungus problems like powdery mildew (that grey coating or spots on the top of your leaves). My Euonymus shrubs are very prone to it but we even found it on the new growth of our Photinia this year. One customer just reported it on her Japanese Maple. One do-it-yourself spray is 2 tsp baking soda, 2 qts water, 1/2 tsp liquid mild soap. Another is 2 uncoated aspirin in 1 qt. of water. Neem oil can also be effective as the oil coating prevents the fungus spores from adhering to the leaf and it acts as an insect repellant. If you have had blight issues on your tomatoes and potatoes Cornell University uses a baking soda formula for that as well. Spray early in the growing season with 1 TBLS. oil, 1 tsp. baking soda to a gallon of water. Make a basil tea brewed in the sun for a couple of days and use as a spray to fight cucumber beetles and leafhoppers. Hot Pepper spray is effective too. Another home brew tidbit is two TBLS Epsom Salt to 1 Gal water to promote healthy fruiting on your tomatoes, eggplant, and peppers. Apply this magnesium and sulfur-rich potion when flowering begins.
As the intense sun coupled with hot days arrive, make sure you are watering properly. Deep less frequent soaks are the best coupled with a thick layer of mulch. Keep feeding your citrus monthly. June is also a good time to feed your spring blooming acid plants and your stone fruit like peaches. Don't forget to summer prune your fruit trees if you want to promote low, pickable trees. I noticed my peach tree already has a lot of growth that needs cutting back. Prune apricots and cherries after harvest. Protect the trunks of your young trees with tree wrap (on special this month) and mulch them to protect the roots and hold in moisture. Plant heat-loving summer annuals like zinnias, marigolds, and vinca. Refresh those tired looking spring containers.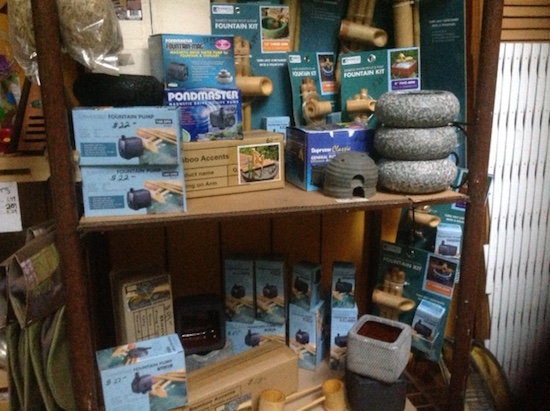 New arrivals at the nursery include more pottery, restock on bamboo fountains and fountain pumps, hats for the summer sun (think Father's Day) and shade sails. The hats are really comfortable (Chelsea loves hers) and the shade sails make a quick, attractive practical solution to that hot spot in your yard, patio or deck. The small water vessels and 4" bamboo fountain/pump kit are perfect for a table top. We just got in a fresh citrus order that included olives and a few avocados. No, that does not mean I think avocados will grow here but a few of you might be tempted to give it a try. They are only partially self-fruitful without the proper pollinizer.
Best summer blooming shrubs include Butterfly Bush, Rose of Sharon, Crape Myrtles, Bottlebrush, Hydrangeas (in shade), Teucrium and of course roses. Those deer resistant Rugosa Roses that are left are beginning to bloom now so you can check them out. Color in the shade is always difficult and I think things like Coleus work best. Torenia and Rhemania are also nice along with begonias and impatiens. Variegated foliage shade plants like Acuba, Liriope and Lamiastrum are also good.
Back to our Latin lessons- Hopefully I have not already mentioned these few. Zebrina means striped (go figure) and monstrosus means abnormal. Okay, seriously, let's talk about some plants we have that are in season now.  Remember we are talking about the meaning of the second word in the latin name. Monarda didyma- in pairs, Cistus maculatus -spotted, Rudbeckia fulgida- shiny, Penstemon heterophyllus-with variable leaves, Acer palmatum- palmate, like an open hand, Pennisetum setaceum- bristly. And just to confuse us Lavandula stoechas that we call Spanish lavender means of the Stoechades off the coast of France.