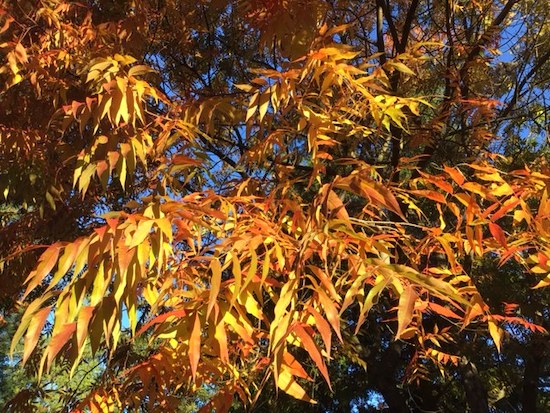 Let's hear it for fall! The Ornamental Pears lining Middletown are starting to turn their reliable red color. The Chinese Pistache are turning to golds, rusts, oranges, reds, and hints of purple. The Ginkgos and Liriodendrons are turning bright yellow. The Dogwoods, a muted red. Throw in the wild plums, Crepe Myrtles, Lilacs, Peaches, Maples, and Barberries, and we can almost give New England a 'run for the money.
Plenty of ordering happening for next year. This included our annual show orders, the initial 2022 seed packet order, our seeds to grow ourselves order, spring bulb order, early order program for soils and fertilizers, etc. However, with the supply chain threat, we are attempting to stay ahead of the game.
My rain gauge at the nursery brought in 12 inches in the last storm. It came down fast and hard enough that water came under the door in the salesroom, and half the floor was sitting in standing water when we got up Sunday morning. Eric did an emergency water diversion excavation, and we were able to sweep out the water and ran fans for the day. No real damage except to the half dozen cardboard boxes of fertilizers sitting on the floor. St Helena Creek ran high enough into the overflow channel next to the nursery and spilled over that bank into the lower part of the property for a while. Needless to say, we did not even try to open the nursery that day. Good start to the rainy season.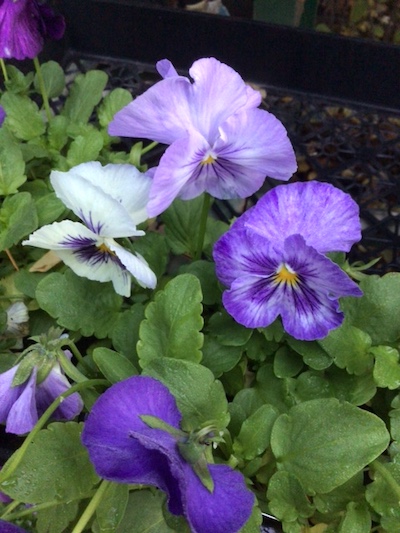 I hope you have figured it was safe to turn your irrigation off, at least for the time being and that you have brought in your battery timers that are not supposed to be left out in freezing weather. Don't forget to drain your irrigation valves, too, so they do not crack. Next, shut off the water supply to the irrigation and then open the valves. This should get rid of any water sitting in the valve.
Spring-blooming bulbs are available, and now that we can once again get a shovel in the ground, it's time to plant them. Haven't you always been jealous when you see everyone's daffodils and tulips blooming in the spring and find out you were supposed to buy and plant them now? Don't forget EB Stone Bulb Food or Sure Start at planting time. Bone Meal is also good. Divide any perennials that need it. The divisions could make nice holiday gifts for your gardening friends. Trying to keep your hydrangea blooming with blue flowers? Start your first application of GreenAll True Blue this month. I know it seems crazy, but next year's flowers are beginning to form in the canes. This should also give you a clue that no matter how sad your hydrangea might look this winter, you DO NOT cut it back hard if you want flowers.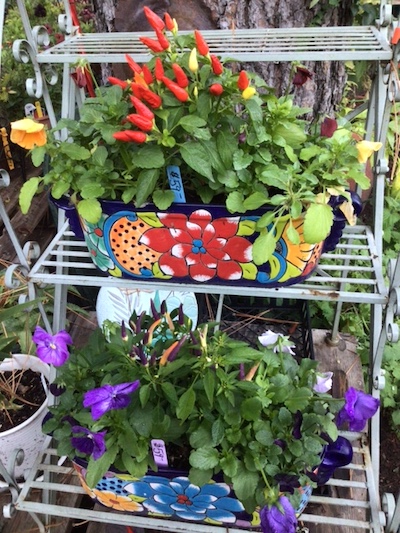 How did your fruit trees fair through this hot summer? My nectarine became riddled with borer holes seemingly overnight. My mature plum produced small but very tasty fruit that lasted forever on the tree. There were no complaints there, but I had to give it extra water for the first time in my memory, and it was still droopy and drought-stressed looking. I know I am not the only one who lost fruit trees this year.
Dormant spraying of fruit trees and roses starts this month, and three times in winter is recommended. One way to time it is Thanksgiving, New Years, and Valentines Day. You could write a reminder on your calendar. You use horticultural oil to kill overwintering insects and a fungicide like copper or sulfur for disease control. If you had a whitefly or similar infestation on any perennials or shrubs, plan on a few rounds of oil spray on those too.
We have not experienced a killing frost yet at the nursery, but it is coming. Again I will remind people to bring in or protect any plants that can not tolerate our winters on their own. We have plenty of N-Sulate frost cloth on hand for sale at the nursery. We have already covered our citrus, so we do not get surprised one morning when we wake up and it is below 32. We have already had some light frost a couple of nights. The salesroom is teaming with houseplants. Even though we are trying not to order more because the salesroom can get pretty cold in the winter, we get some new things every week anyway. That brings us to the good news for our customers. November is traditionally our glazed pottery and houseplant sale month. They, along with roses and the 2021 deciduous fruit trees, cane berries, and grapes, are 30% off. The sale begins when the newsletter comes out. Limited to stock on hand. This will not include the 2022 Farmers Market brand potted fruit and berries that often get here in mid-November, Citrus, or Avocados.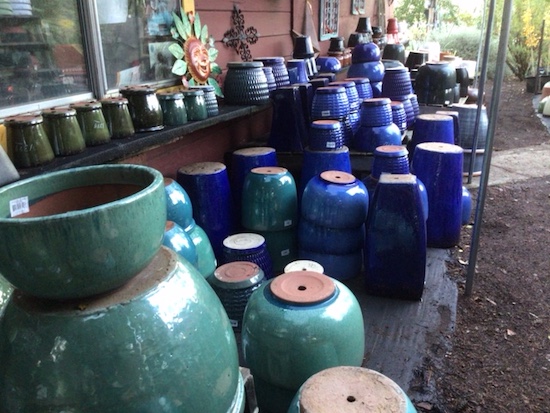 So the best-laid plans often go awry, but potted living conifers from Oregon should get here sometime this month. Wreaths and garlands should be available late Monday of Thanksgiving week. Cut Christmas trees should be here for sale on Friday of Thanksgiving weekend. We sell out fast, so even if you are not ready to put the tree in the house yet, still consider buying it early.
Starting my own business opened my eyes to the value of spending my money in locally owned businesses. They are the heart of our community because, without them, our community would be sorely lacking. So more of my dollars stay in Lake County, serving the community where I live. As the holidays approach, I hope all of you will consider thinking outside of the box(stores). Here are some ideas for you of what we offer here at the nursery. Besides, December is our huge end-of-year sale on just about everything, including gift certificates.
House plants: These make great hostess or teacher gifts.
Gift Certificates: Valid starting 2022 with no expiration date
Talavera and Spanish hand-painted pots
Statuary and birdbaths
Wind chimes and mobiles
Benches, arbors, and trellis'
Garden art, flower stakes, and birdhouses
Flower bulbs and seeds
Bamboo fountain kits and water bowls
Shade and fruit trees
Fall/Winter Hours have begun:
Open 10-4, 7 days a week
Closed Thanksgiving Day
Cut Tree Sales start Nov 26th
November Specials:
30% Off
2021 Deciduous Fruit, Nuts, Berries, Kiwis, and Grapes
All Roses
All Glazed Pottery
All Indoor Houseplants